About Me
Help us make our wedding and upcoming move to Florida go a little smoother? Any little bit helps!
25//F//Twin Cities & yes, I did just bust out some old school A/S/L stuff for you.
Only the best for my followers.
I'm engaged to an amazing girl. We are domestically partnered and hope to be married as soon as we have the money to plan a small, but much deserved wedding.

Let me know what else you want to know in the "Ask". You're all Tumblr pros; you know the deal.

Double Whammy Round: If you know where the inspiration for my Tumblr URL is from you will earn super-mega-brownie points and you'll probably appreciate the gayness/nerdiness of my reblogs and posts. If not, I'm sorry but your life is not complete. Ask me if you wanna know what you're missing out on!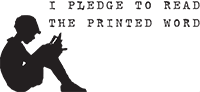 Follow my fiance at: http://accordingtoaylwin.tumblr.com/
She's beautiful, intelligent, and all around awesome.


STFU about "post-baby bodies", por favor.
Everyone loves a pregnant lady. But once you've squeezed a human life out of your secret garden, the world wants to know one thing: when will you get your body back? If doesn't matter if you're Gisele or the next Queen of England or just a tall glass of milk from South Minneapolis, the measure of…
Tumblr really needs to update the android app. It sucks.
women are considered fragile but I've never seen anything as easily wounded as a man's ego
I can't be the only one who thought that was going to end differently, am I? I mean…have you seen how quickly even the strongest dude turns into a crying mess when he takes a hit to the balls?
(via missocki)